Celebrating Love with VivoPrint
A wedding day is one of the most important milestones in a person's life. It's a day like no other, when two individuals pledge their love and commitment to each other in front of their loved ones. A day that's cherished forever!
What better way to celebrate this wedding season than with personalized wedding favors and gifts from VivoPrint! In this blog post, we'll share our best products and ideas for personalized wedding favors and gifts, ranging from shot glasses to tile frames, plates, necklaces, photo slates, and more!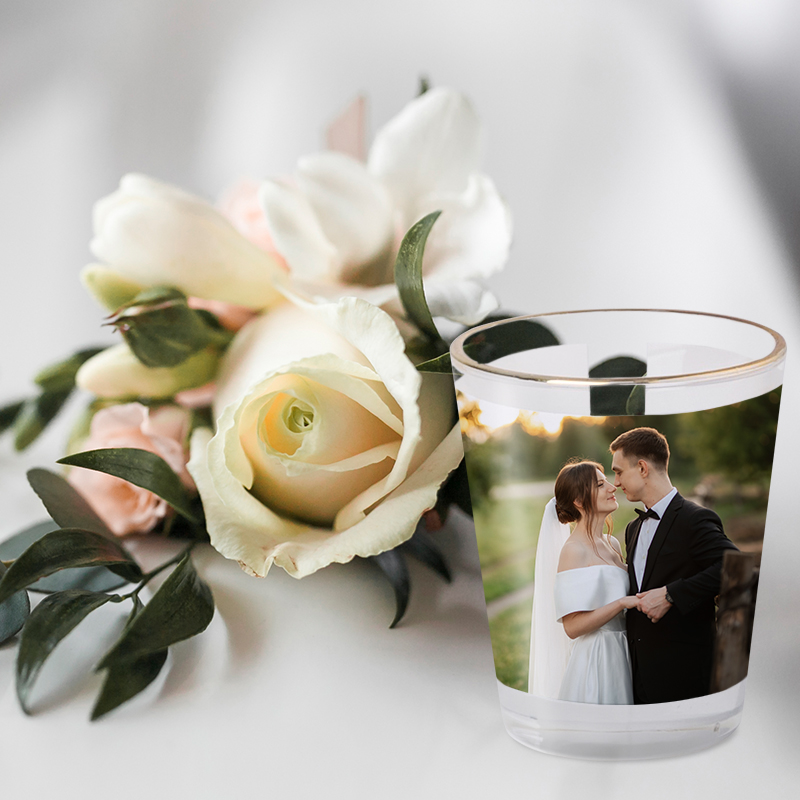 Shot glasses are phenomenal wedding favors for your wedding guests to take home and remember your special day. Customize yours with couple's names, wedding dates, or a unique and special message. Use them as part of your wedding reception decor by incorporating them into table centerpieces, or as part of place settings. Or give out customizable shot glasses as part of a gift set for your groomsmen and bridesmaids!
Tile frames are a unique way to display photos from an all-important wedding day. Customize these pieces with personalized designs, images, names, dates, and more! They can be used to showcase wedding photos, engagement photos, or even photos chronicling the couple's love story. Tile frames also make great gifts for parents of the bride and groom, or for close friends and family members who play a special role in the wedding.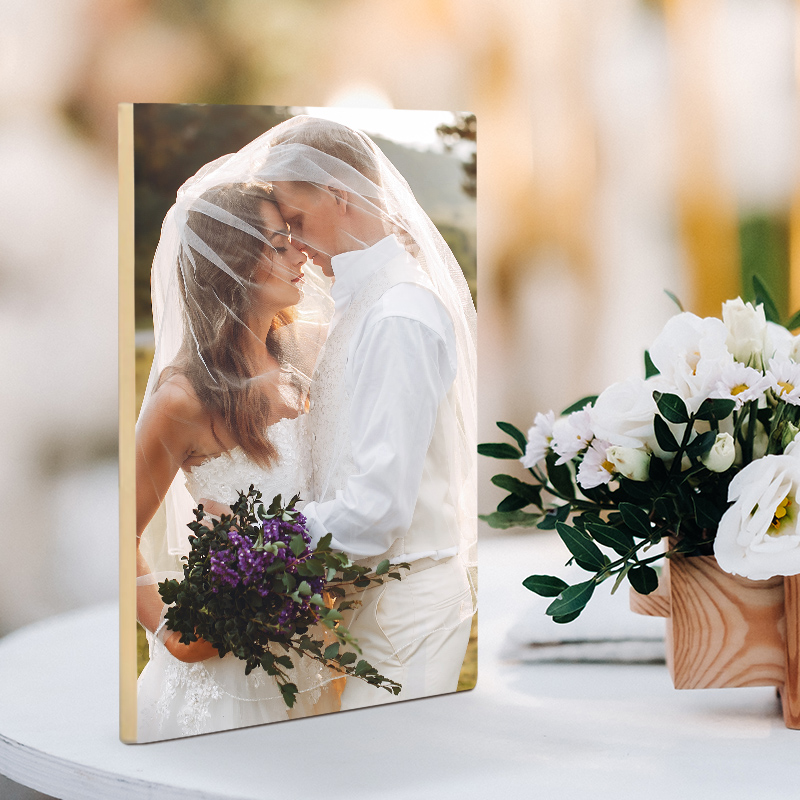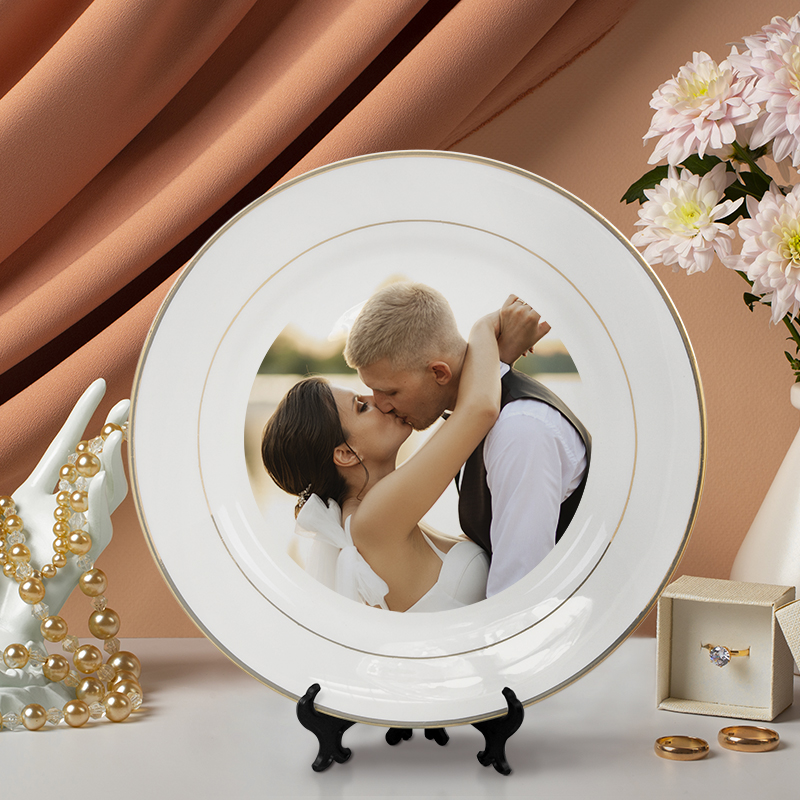 Get the gift of personalized plates, a great addition as part of the wedding reception décor or as a thoughtful gift for the newlyweds. Customize plates with the couple's names, wedding date, or a special message to not only showcase their love, but to show them some love! Personalized plates can also be used as part of a wedding party gift set for parents, bridesmaids, groomsmen, or whoever plays a special role in making a dream wedding come together.
Customizable necklaces make great gifts for the perfect lineup of bridesmaids, or as a special gift for the lovely bride. Customize your wedding necklace gift with each bridesmaids' name or initials, or even with the bride and groom's names or initials themselves! Looking for more? Try customizing your necklace with a special message or quote that'll mean that much more to your recipient. You can even use personalized necklaces as part of a bridesmaid gift set, or as a cherished addition to the bride's wedding day jewelry set.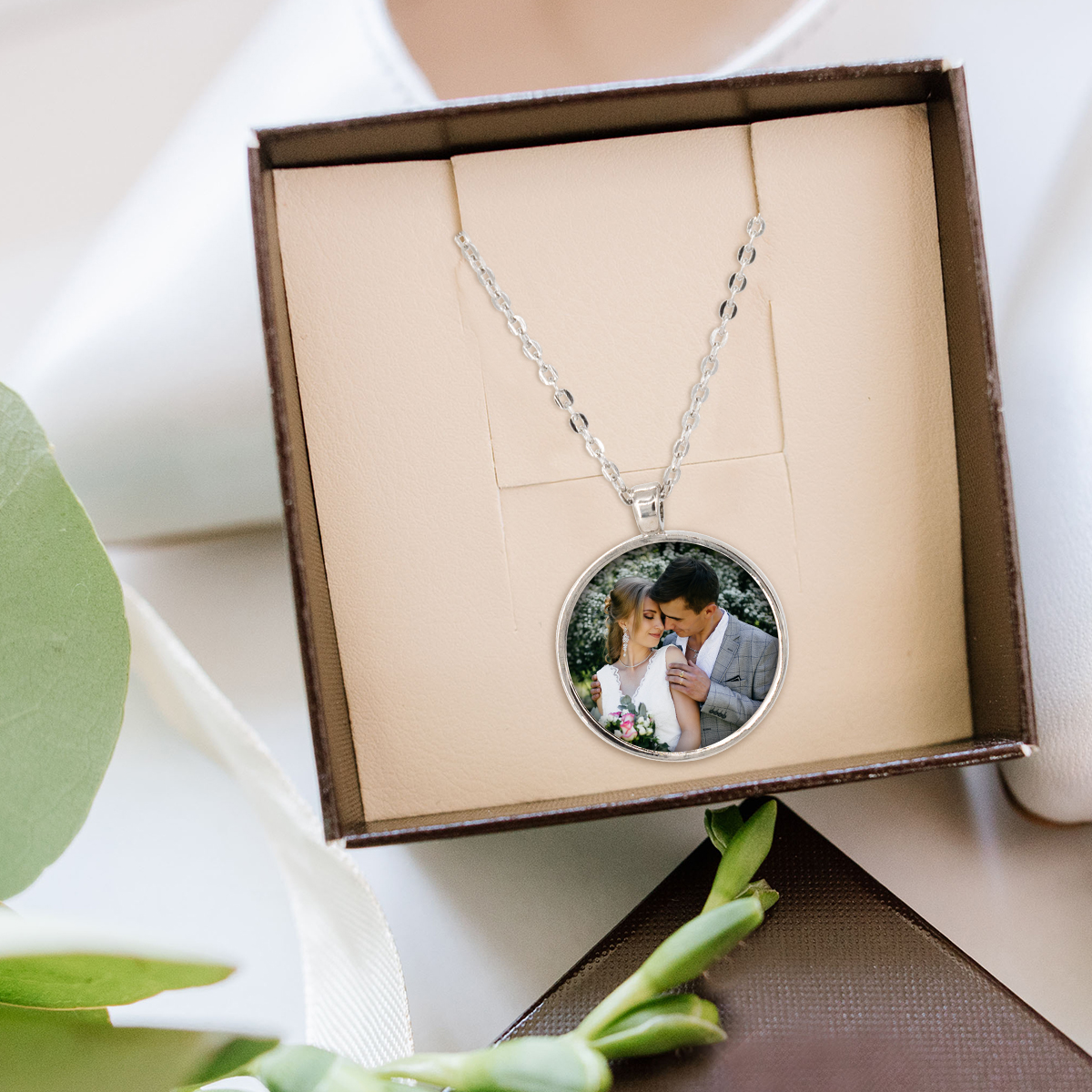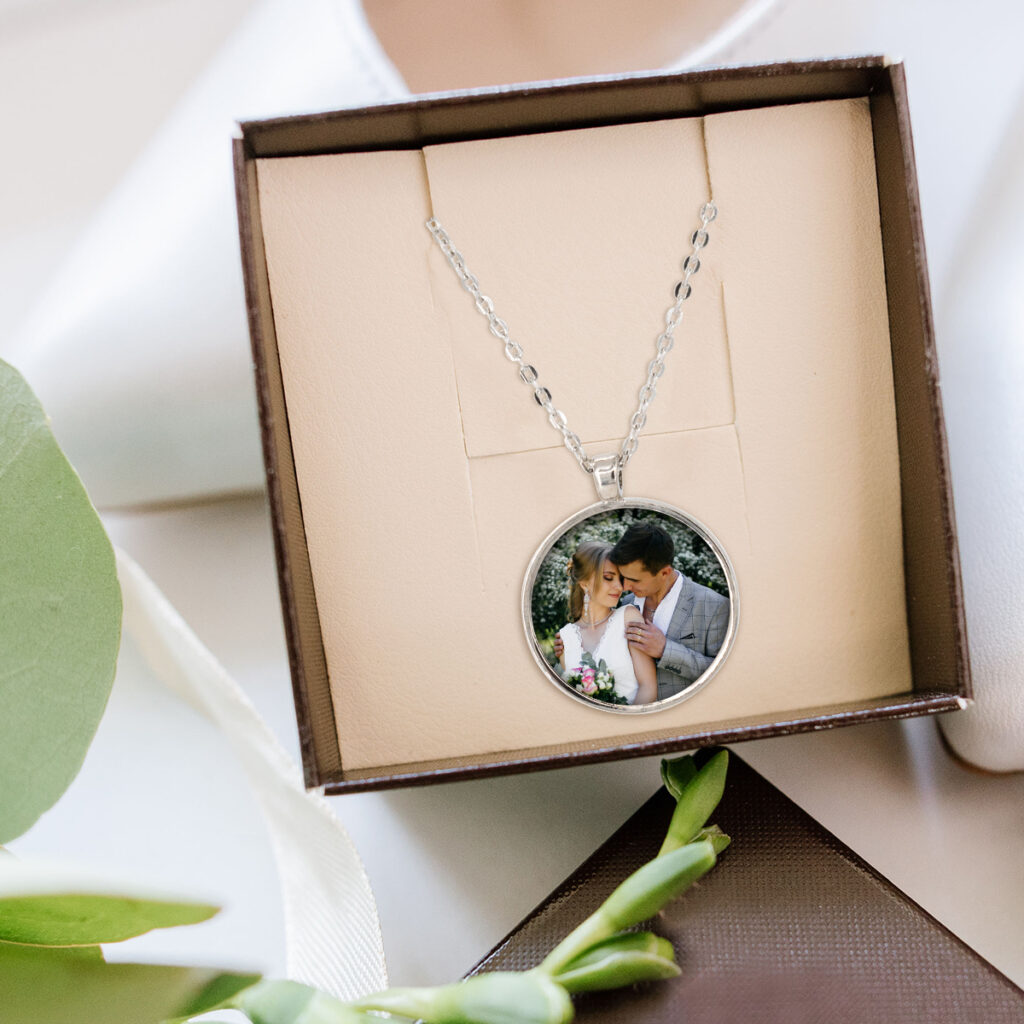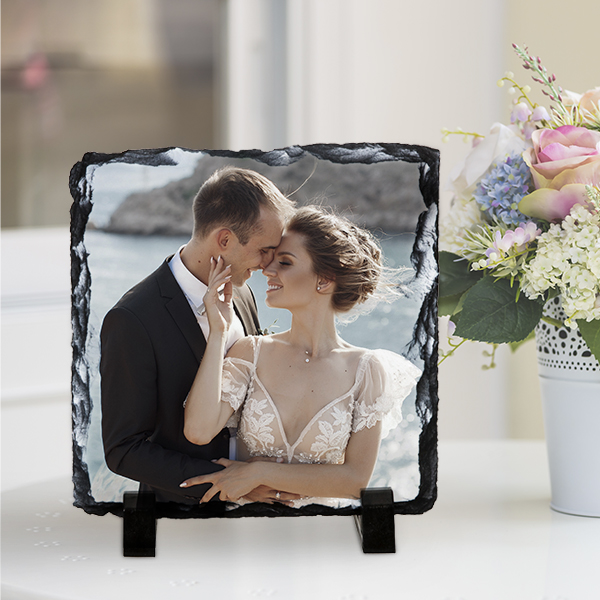 Photo slates are a great and unique way to display engagement photos, wedding day photos, courtship photos, and more! Customized these unique photo slates with lovely designs, text, images, and more to really make them sparkle and shine. Photo slates also make great gifts for parents of the bride and groom, or for close family members and friends who will cherish these wedding moments forever.
Get personalized wedding favors and gifts from VivoPrint this season. Add that special touch that wedding attendees and participants will truly cherish forever. Personalized gifts are a great way to show appreciation to those who played a special role in this special day and to celebrate the love that brought everyone together. With VivoPrint's wide range of customizable products, it's easy to find the perfect wedding favor or gift that's tailored to your favorite couple's style and taste.