Experience the magic with our top-selling 11 oz personalized magic mug. Simply add hot water to reveal your underlying personalized image! The color changing magic mug can be used for both personal and professional gifting on a variety of occasions!
11 oz personalized magic mugs in bulk
VivoPrint offers 11 oz personalized magic mug in bulk with great discount pricing, ideal for corporate giveaways, or industry fairs. Choose the quantity you need, benefit from amazing bulk price discounts, and get attractive promotional items that will boost your brand image.
Heat Sensitive Color Changing Result
At first glance the product looks like a
standard black or blue mug, but upon adding hot liquid,
your photos and designs will come to life with perfect clarity,
making it a unique and creative gift idea.
● Built with high quality ceramic material.
● Hand wash only.
● Not microwave safe.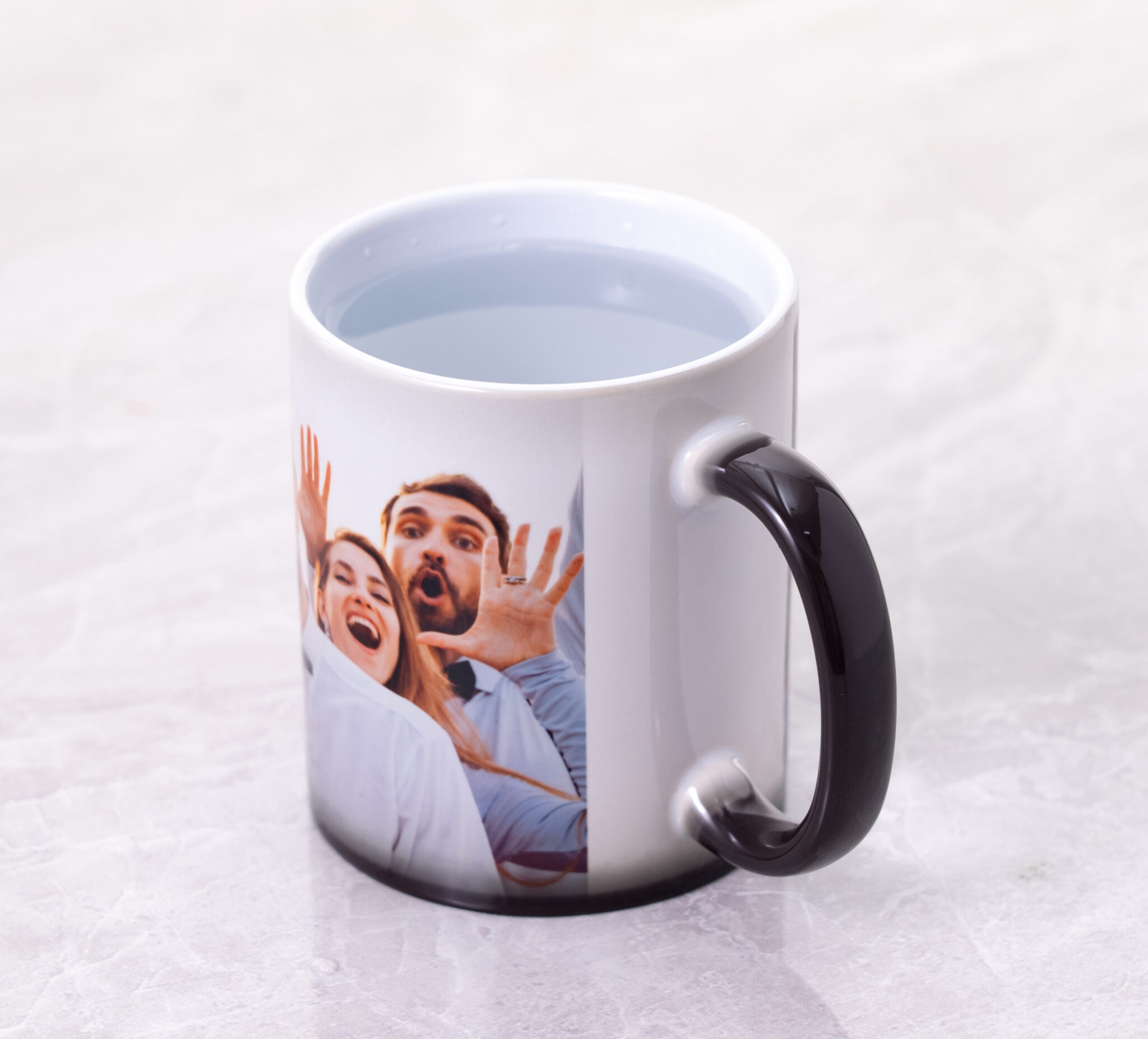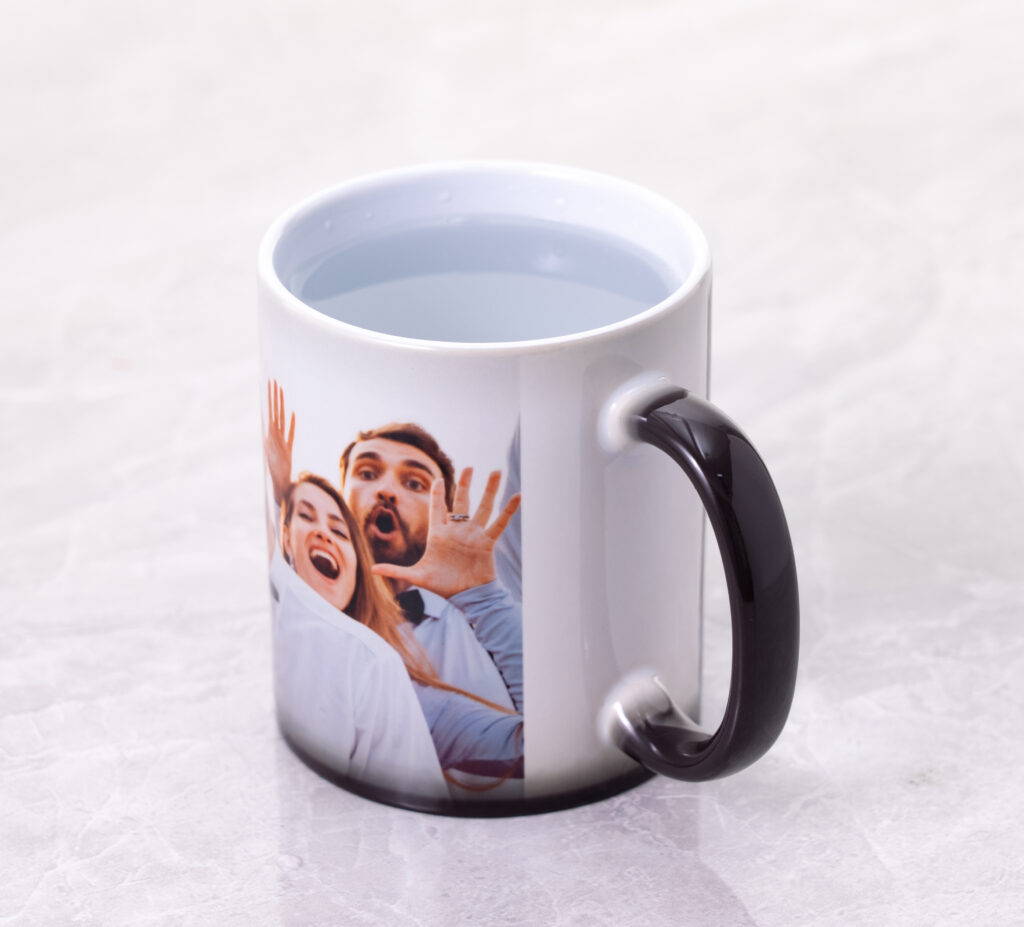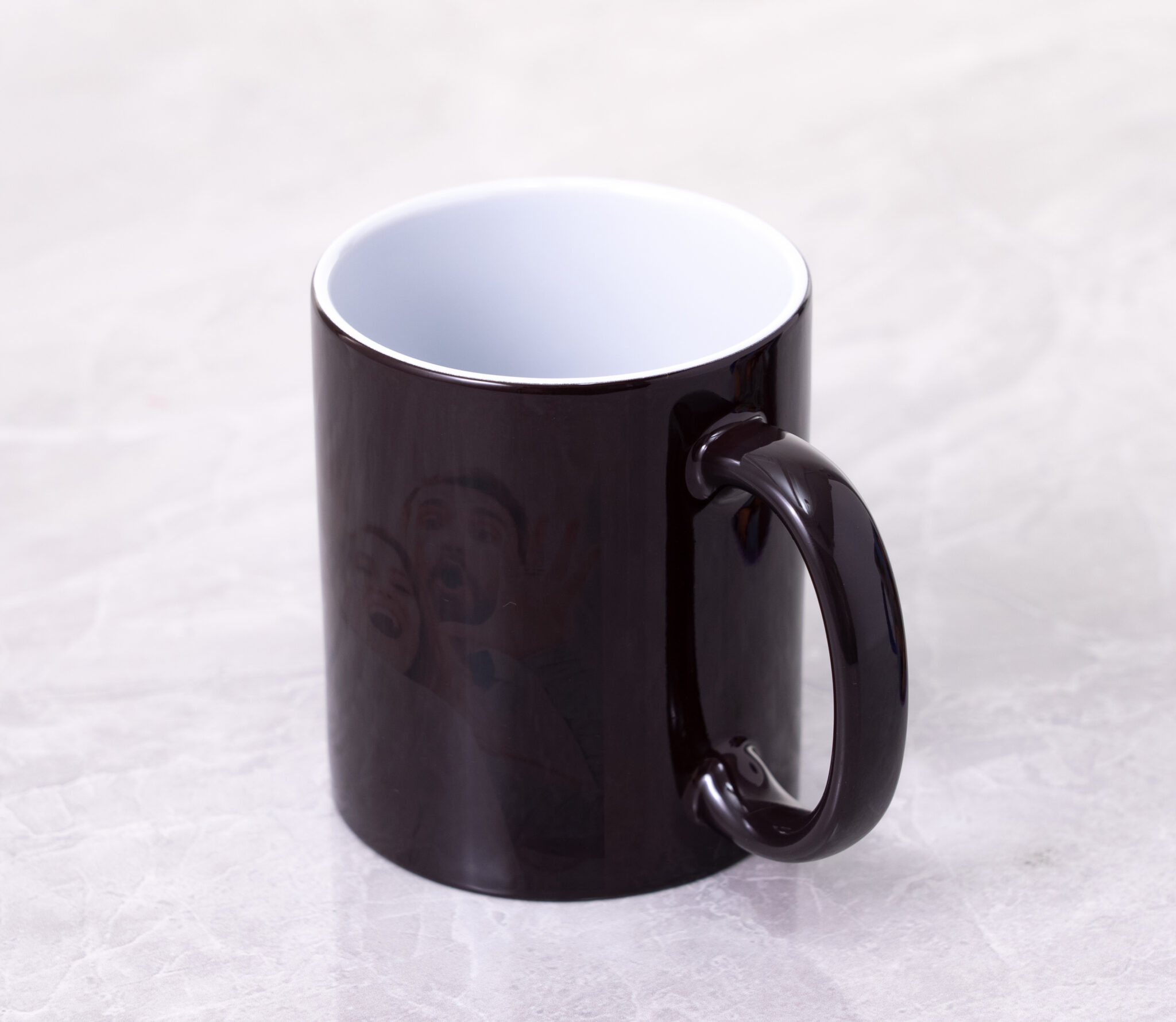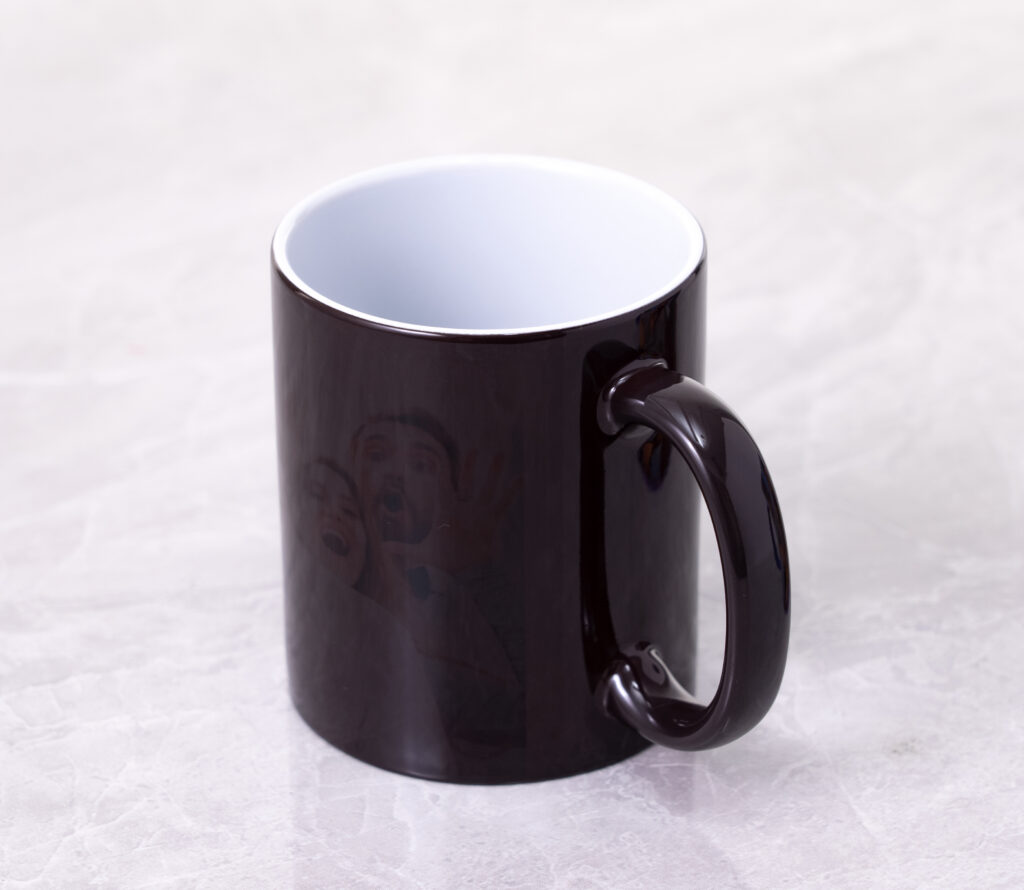 Customization Design Tip
We provide one of the best opaque cover results in the market! However, your image may be visible during room temperature depending on its color. If you are looking for a better opaque result, we suggest you to choose the black color changing mug and customize it with darker colored image or design.
● Product dimension: 4.5″ height x 3.4″ outside diameter.
● Printable area: 8.6″ length x 3.7″ height.
● Available in matte black, glossy black or glossy blue
Make Fun and Creative gifts!
Our custom magic color changing mug make
excellent photo gifts for friends, corporate giveaways,
wedding favors and more. The color changing magic result
sure to add fun and surprise to this thoughtful and memorable gift!
US Patent #: 6,281,165 6,759,099 6,902,775 7,166,333.